4 Reasons to Sell This Summer [INFOGRAPHIC]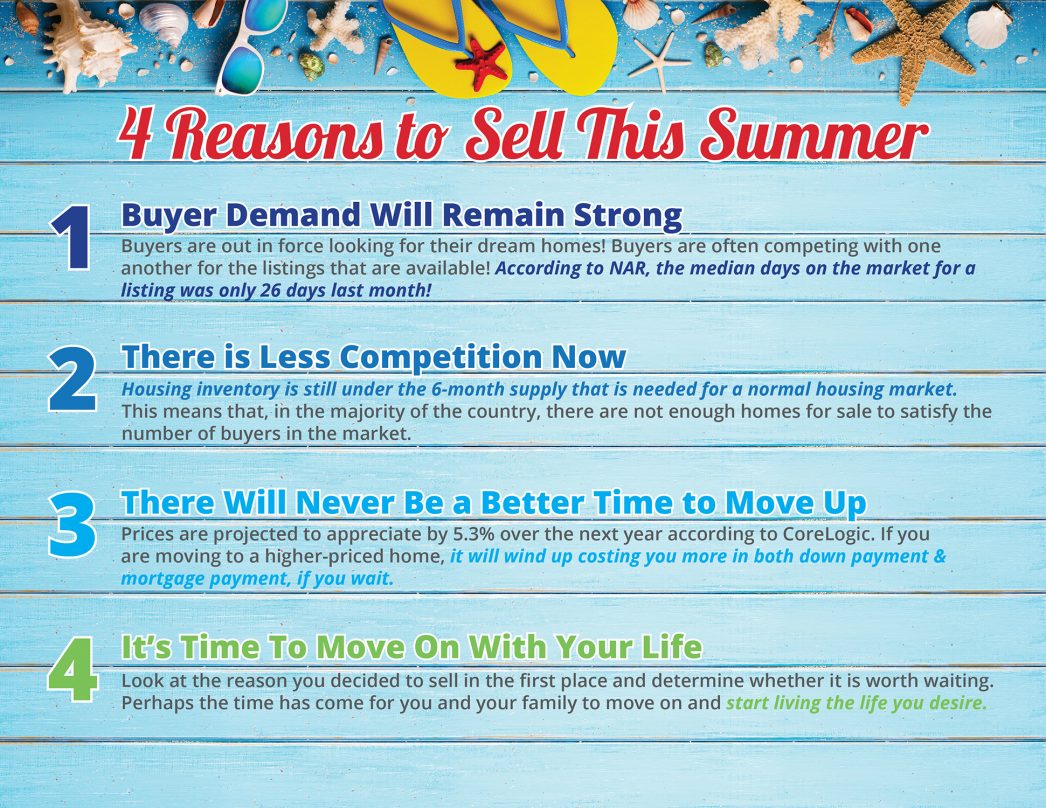 Some Highlights:
Buyer demand continues to outpace the supply of homes for sale which means that buyers are often competing with one another for the few listings that are available!
Housing inventory is still under the 6-month supply needed to sustain a normal housing market.
Perhaps the time has come for you and your family to move on and start living the life you desire.
The Cost of Renting vs. Buying [INFOGRAPHIC]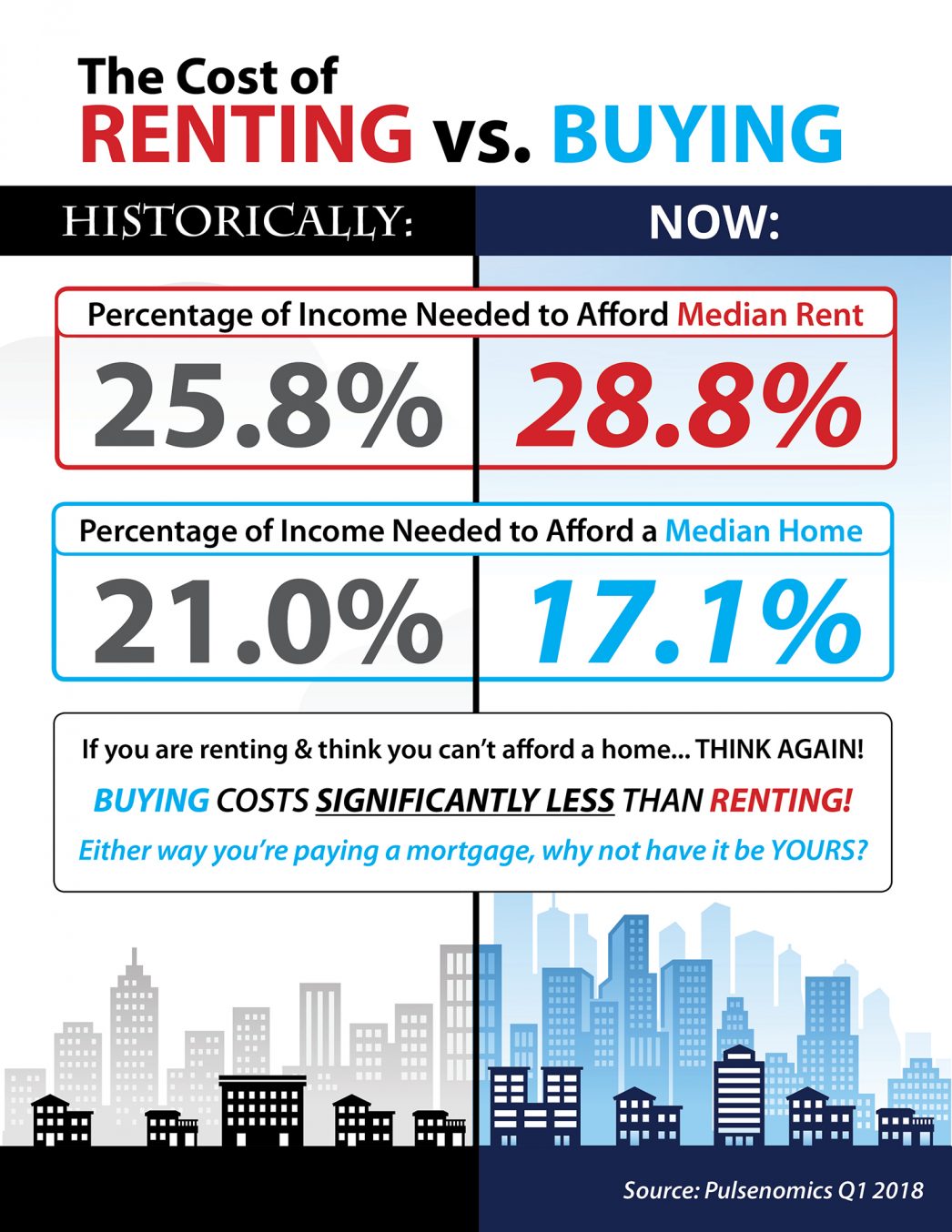 Some Highlights:
Historically, the choice between renting or buying a home has been a tough decision.
Looking at the percentage of income needed to rent a median-priced home today (28.8%) vs. the percentage needed to buy a median-priced home (17.1%), the choice becomes obvious.
Every market is different. Before you renew your lease again, find out if you can put your housing costs to work by buying this year!
-Excerpts from Keeping Current Matters