39th Annual Guinea Jubilee
Friday and Saturday, September 28-29, 2018
THE FESTIVAL OPERATES RAIN OR SHINE!
The Guinea Jubilee and the Guinea Heritage Association are committed to preserving the history and values of a unique community we call Guinea. The Guinea Jubilee is a two day event that annually attracts thousands of people to celebrate and honor the way of life in the Guinea Neck. The Jubilee features cultural activities, arts and crafts exhibits, a parade, delicious seafood, and a fireworks show to end the event. Our festival is always held the last Friday and Saturday in September.
*** No pets allowed on festival grounds. Service animals are always welcome but for the convenience and safety of all, service animals must wear identification. ***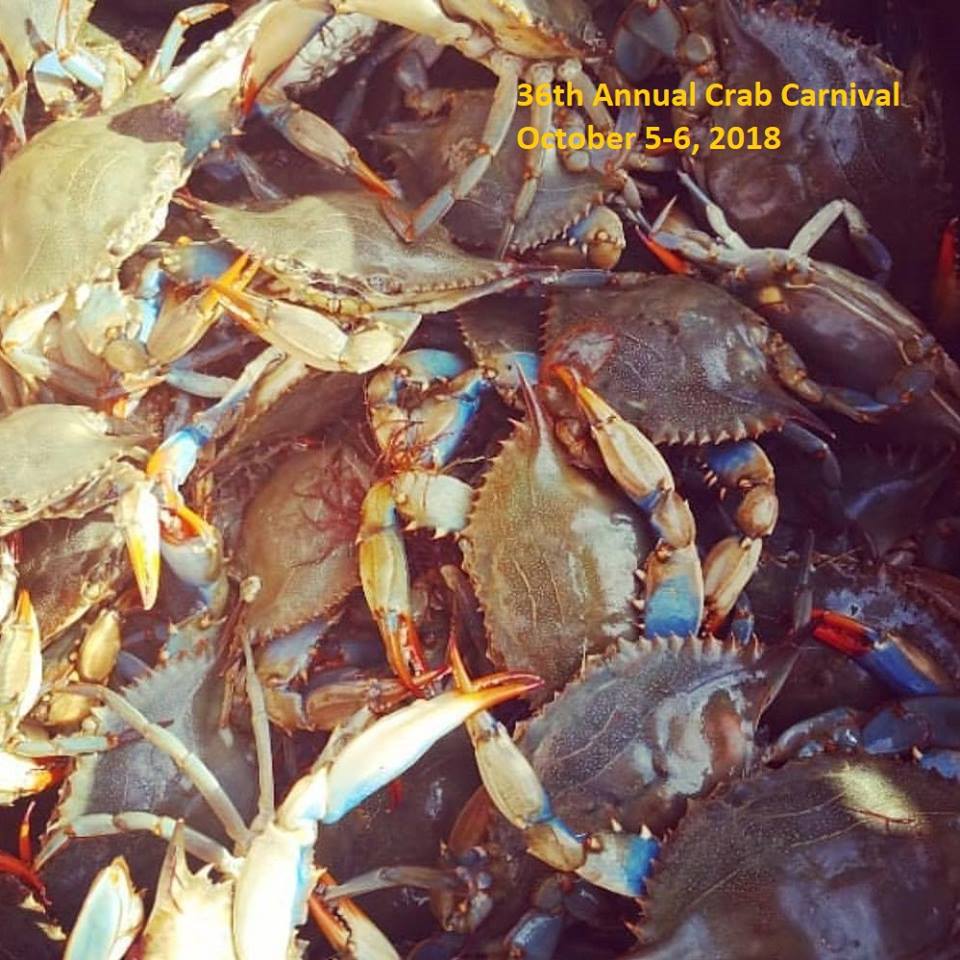 36th Annual Crab Carnival
October 5-6, 2018
Downtown West Point, Virginia
Food, music, shopping, dancing, games, rides and so much more. There is something for everyone!!!